Coil & Sheets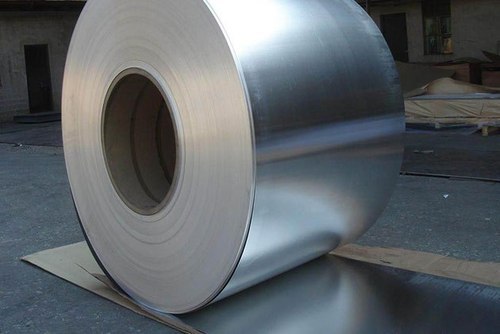 As a brand, we at Bonn Metal Construction Industries have prided ourselves as one of in being able to deliver quality construction materials promptly. We work hand in hand with our customers to ensure that they are satisfied with every purchase that is made from us.
Coils and sheets
A steel coil is a finished product of steel (for example a sheet or strip) that is wound after rolling. The width of the metal is greater than its thickness Steel coils are sheet metals that are supplied as coils. They can be classified as hot-rolled (HR), cold-rolled (CR), galvanized (GI) or polymer-coated (PC) depending on the manner in which they were produced.
Steel coils have different areas of applications but they are majorly used in construction and automobile companies.
Manufacturing of coils and sheets
Hot Rolled steel coils are made by rolling steel in hot strip mills at very high temperatures. These mills can be continuous, semi-continuous, reversing, or non-reversing. Coils can also be fabricated by compact strip production.
The thickness of the zinc coating in a Galvanized Iron coil varies depending on the conditions in which the finished product is to be used. The zinc coatings are applied at a specific thickness to serve certain applications.
Types of coils:
HR coils & Sheets

HR coils are Hot Rolled coils. They are made by rolling steel continuously at temperatures above 1000 degrees Fahrenheit.
Hot Rolled coils are most commonly used for making pipes, although they can be used industrially for constructing tanks, frames of bicycles, body parts of vehicles and other engineering equipment.
Specifications
| | |
| --- | --- |
| Grade | S235JR, S275JR, S355JO, S355J2,Grade 50, Q235B, Q345B |
| Thickness | 1.0mm-25mm |
| width | 600mm-2000mm |
| Initial diameter | 508/610mm |
GI coils & Sheets

GI coils are Galvanized Iron coils. They are basically just steel sheets with a zinc coating. There are a wide range of these sheets available including a hot dip galvanized sheet and an electro-galvanized sheet. GI coils react with the atmosphere so as to protect the base steel underneath.
Galvanized steel sheets are mainly used for roofing and these roofing sheets come in several forms such as corrugated, trapezoidal and concealed fix.
Specifications
| | |
| --- | --- |
| Grade | SGCC, DX51D |
| Zinc coating | 40-275g/m2 |
| Thickness | 0.3-4.0mm |
| Width | 600-1250mm |
| Hardness | Soft(normal),hard, full hard(G300-G550) |
Bonn Metal Construction Industries have a wide range of coils and sheets in stock ready for delivery to construction and automobile industries. They can be delivered in the UAE as well as in the countries where we have partners through our global network.