Cable Ladder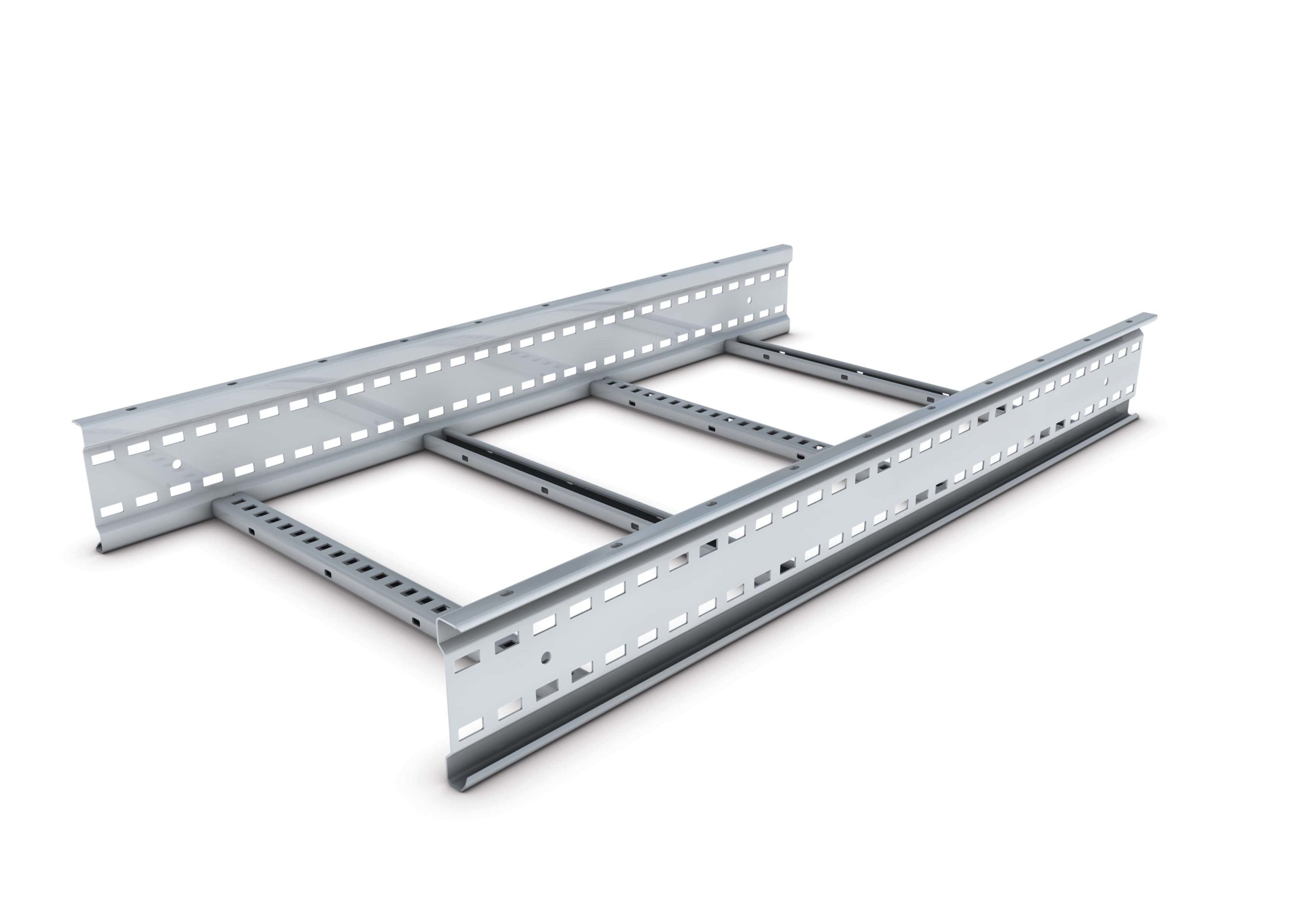 Suited for the extra heavy duty cables, the cable ladder helps to maintain long lengths of cables that have been coupled and also the fittings that go along with the cables. These ladders eliminate the need for drilling the wires into place when the length is too long and several meters of wiring is present. These types of cable ladders ensure that the time that is spent on installing the cables is less and the only very few components are used for the total installation of the cables. The cable ladder, UAE are quite famous for their strength and the durability that they seem to have.
Specifications:
All the cable ladders in UAE have a set of specifications in which they are manufactured. All these specifications are custom engineered to ensure that the buyer who uses these cable ladders is able to save the cable from any kind of damage.
These cable ladders are built to take a length of wires up to 4m and the side rail height is about 150mm with a cable spacing of 119mm. In the market, the cable management systems, UAE, specify that these cable ladders are to be produced for a length of 3m and on request from the buyer, these can be extended up to 6m. Hot tip galvanising and deep galvanising is done for the product finishing and the end result is a cable ladder in stainless steel.
Use of cable ladders, UAE
The cable management systems, UAE, sought to prevent the problems that the people faced with long length wires that were damaged by water, dust particles and other objects that fell on these. Due to the long length, these became difficult to handle and needed a place to be kept in. The cable management, UAE, sought to the cable ladders as these provided an organised solutions to all the cable problems.
The cable management systems, UAE, designed the cable ladders in such a way that they were able to easily detach the parts of the cable ladder when they are not needed or when these have to be moved to a new location. These cable ladders have been serving as the perfect solution to all the wiring problems faced by the people. The cable management, UAE, produced these cable ladders by keeping in mind the required standard specifications and also the safety controls that had to be installed into the system.
Till date, the cable ladders serves as the safe and the most economical solutions for all the problems that people faced when it came to the heavy duty cables. These ladders help to secure any kind of wiring that is being used in the place. This way, one does not lose track of the direction in which the wires are connected.