Cable Trunking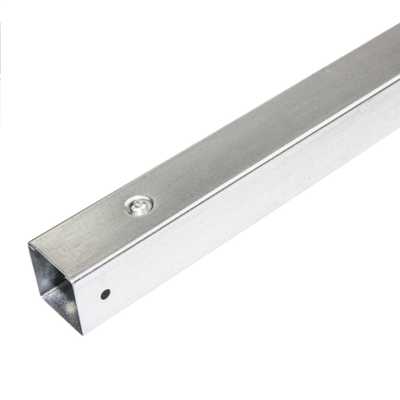 Metar cable trunking
Manufactures and produced under the guidelines of BS 4678 part-1, the cable trunking has been introduced to provide a system to make sure that the wiring system is managed properly and laid out without any form of mix-up. This type of trunking system was brought up to make sure that various clients were provided with the wiring at the same time instead of delivering to them individually. To put in simple terms, a trunk is simply a transmission channel between two different wires and either of these acts as the node or the switch point for the entire wiring.
Specifications of the GI trunking, UAE
As per the specifications of the BS EN 10142, the pre galvanized steel or the hot dip galvanized steel is used in the fabrication of the GI pipes. In order to provide colours to the trunking system, epoxy polyester powder coating is provided in order to match with nay of the RAL colours. An aluminium cable tray is fit to the trunking system for the cables to rest upon. These GI pipes are also available in the screw type stainless steel trunking system.
Apart from these, the general specifications of the GI trunking, UAE, include the use of turnbuckles that help in fixing the lid for the trunking system. In order to ensure that the cables are provided with a smooth place for turns, the cable trunking, UAE, has provided the entire trunking set up with a gusseted construction and also an integral coupler. It is made sure that all the pieces that are being manufactured and produced are state of the art and does not have any kind of defect.
Types of cable trunking
The market has various types of trunking systems for the cables to ensure that no place faces the problem with the messy cables. Also, the trunking of the cables have reduced the time spent on giving out connections to the different clients from the one single line of wire. Creating a hub ensures that, the time that is spent on installing separate cables and the money that is spent are reduced. Generally, these trunking systems for the GI pipes are available as the 90-degree bend, 45-degree bend, and the Tee trunks. Apart from these, the types are,
Weather proof:
This is useful in protecting the cable from dust and water. These have an outward flange design and are fitted with gaskets to ensure that there is tight sealing.
Raised floor:
These are manufactured to produce a high degree of flexibility to the whole setup.
Service outlet:
This comes in handy when 3 or 4 compartments are needed to fit the cables.